Troubleshooting¶
If you encounter an issue that cannot be resolved here, please send the project file (*.wsdb and the associated folder), and the system information to info@welsim.com. Your computer information can be acquired by clicking About button on the toolbar.
Graphical window issue¶
The graphics window fails to display items, and the context is all black. The screen capture of this issue is shown in Figure [fig:ch6_issue_opengl].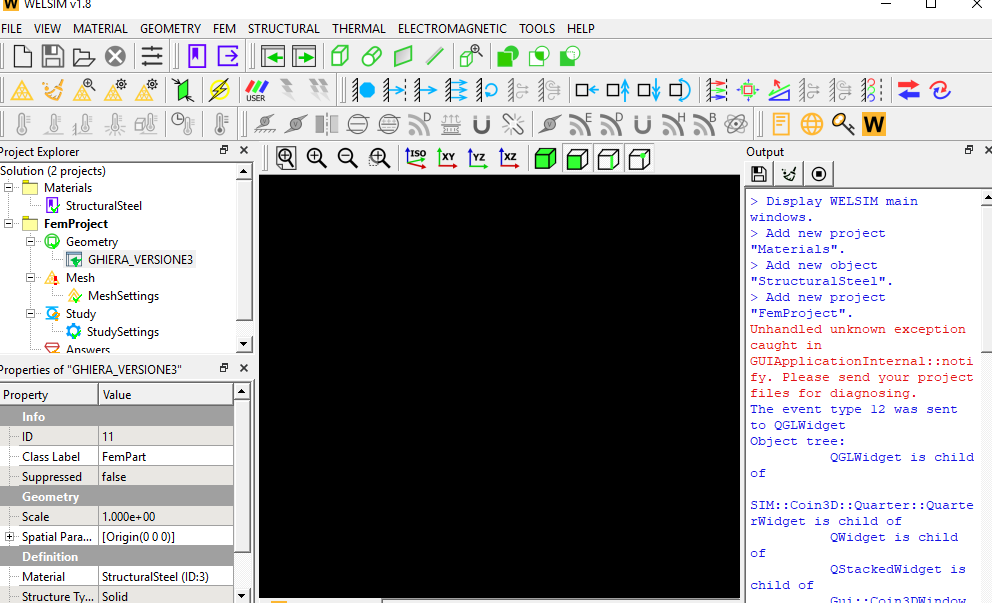 Cause: This issue is due to an unsupported graphics card or driver.

Solution: Set the environment variable QT_OPENGL=desktop then restart the WelSim application. The graphics window shall display the context correctly.